Gamification Can Help Revive the Travel & Tourism Industry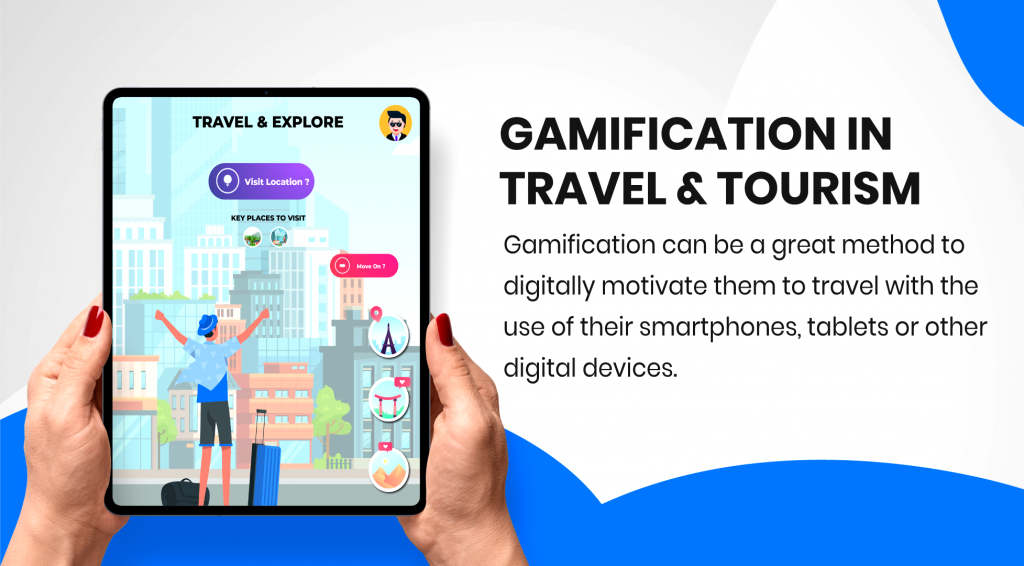 Travel and Tourism business, massively hit by the pandemic, is doing all it can to revive back. What needs is an extra nudge to the passionate traveller to stop worrying about safety and hygiene issues and start packing their bags right away. Gamification can be a great method to digitally motivate them to travel with the use of their smartphones, tablets, or other digital devices.
How about giving them a chance to make their own personalised virtual avatar to travel around different places and play a game on the go? Gamers can be made to be part of a story where they are to complete weekly tasks, including trivia, referrals, and booking real travel for which they will be rewarded with virtual currency to fund their avatar's future trips. They can also be given a chance to virtually experience the safety and hygiene measures followed in their place of stay or during the travel and engage the player by giving them simple tasks to practice the same.
The traveller's wanderlust can be used to motivate them to see and experience the places in real. The engaging storyline helps to drive their fears away and give them a glimpse of what they will be experiencing in real life, rather than face the unknown!